Books by Steven Verrier
Professional Wrestling in the Pacific Northwest
A History, 1883 to the Present
Introduced in the Pacific Northwest in 1883, professional wrestling has a long and storied history in the region and has contributed significantly to Northwest culture. This entertaining account of the wrestling industry in Oregon, Washington, and British Columbia provides a detailed look at more than 130 years of events in the ring and behind the scenes. The author draws connections between developments in wrestling and the changing identity of the Pacific Northwest.


---
Class Struggle
Class Struggle: Journal of a Teacher In Up to His Ears takes readers deep into the heart of San Antonio's "Webster High School," an institution that seems to revel in dysfunction. Told from the point of view of a bemused teacher, Class Struggle is a guided tour through the landscapes and minefields of modern urban education. Readers will meet intriguing characters – the brilliant student "on a quest to kill," the barking boy, the substitute teacher who won't shut up, and many others – who'll make them laugh, cry, and scream. As author Brian Crosby says, "Class Struggle is an engrossing book that spotlights the ongoing obstacles teachers face on a daily basis in trying to teach in today's climate at an urban school. The eye-opening challenges Mr. Verrier faces should sound an alarm about what is happening in America's public schools."

---
Plan B
Life was good to fifteen-year-old Danny Roberts. He was a model student, playing violin in his high school orchestra and earning straight A's on the fast track to university.

But then things went very wrong very fast.

The problems started when a teacher wouldn't let Danny out of class to go to the bathroom - even though he said "I've really got to go!"

Danny responded by defying authority for the first time in his life. That shocking act of defiance earned him a suspension, and Danny's troubles snowballed from there.

But Danny isn't your typical student, and he doesn't take his lumps lying down. He fights back on his terms as he plots a course through uncharted waters.

Will Danny get the last laugh?

---
Tough Love, Tender Heart
Don Fisher, a 41-year-old misfit who craves love but has known little of it, lives alone on the outskirts of New York City in an apartment about the size of a squash court, where "during much of the time he was there Don could have sworn he was the ball."
Seeking a break from the northeastern cold, he catches a year-end flight to Caracas, Venezuela, where he lucks into a whirlwind encounter with Ana, a beautiful Colombian. After returning to New York, Don gets shocking news from Ana that leads to a marriage proposal and plans for her to join him permanently in the United States.
What follows is a gripping account of the struggles this improbable couple face in dealing with the US immigration bureaucracy and in getting their relationship off the ground. Reminiscent of The Bridges of Madison County, TOUGH LOVE, TENDER HEART is a stirring, fast-flowing depiction of love trying to take root in an impossible situation, and a tale of unsurpassed relevance to our cross-cultural and post-9/11 age.
---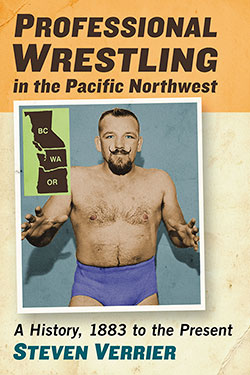 Buy the Book
McFarland
Amazon
Preview